Working from Home in a Small Space - Tips & Tricks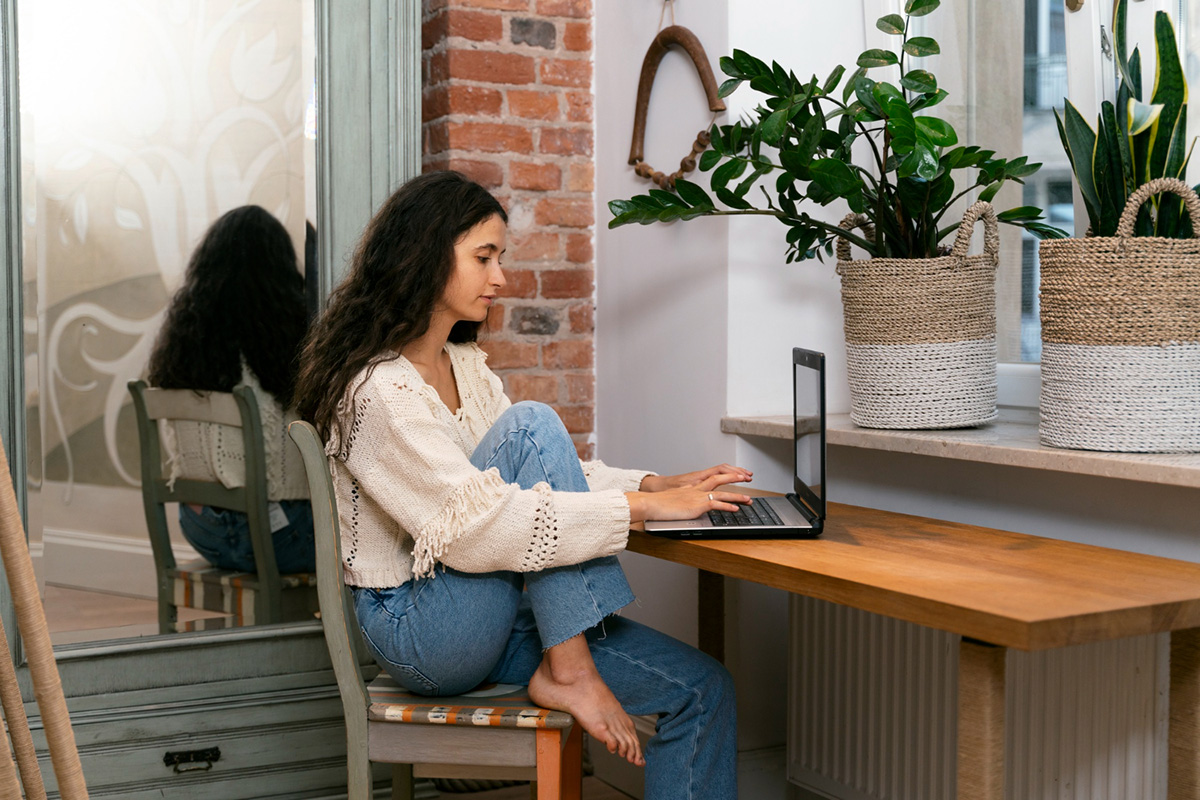 Working from home has become more and more popular over the last couple of decades. But when you live in a smaller space, it can be challenging to find a dedicated workspace that promotes productivity without taking up too much of your living area. Here are some tips on how to make the most out of a small space while working from home.

Choose the Right Desk & Chair Setup
The right desk and chair combination is key when it comes to optimizing your workspace. Depending on the size of your home, you may want to opt for something compact like an adjustable standing desk or wall-mounted desk. Alternatively, if you have a bit more room, you could invest in an ergonomic office chair with adjustable arms or look for one with adjustable lumbar support for maximum comfort. When choosing furniture for your workspace, don't forget about storage options as well! Choose pieces that have built-in drawers or shelves so that you can maximize your storage space.
Create Dedicated Zones
If you're working from home in a smaller space, consider creating designated zones within your home to separate work and leisure activities. For example, if you have an extra bedroom or den, designate this area as your "office" where all business activity takes place. Additionally, try to keep electronics and other items related to work away from leisure spaces such as the living room or bedroom so that you can better compartmentalize each zone and create boundaries between work and relaxation time.
Take Advantage of Natural Light
For maximum productivity while working at home, it's important to take advantage of natural light streaming into your workspace whenever possible. Studies show that natural lighting reduces fatigue and increases focus – making it easier for people to stay productive throughout the day. So if there is any way for you to position yourself near natural light sources such as windows or skylights – do it! You won't regret it!
Conclusion
Working from home can be challenging especially if you live in a small space but with these tips & tricks you will be able to create a productive workspace without sacrificing too much living area! Taking advantage of natural lighting and creating designated zones are two great ways to optimize productivity while working from home in a smaller space. Are you looking for apartments for rent in Fort Myers, FL? Contact The Robert Apartments today to schedule a tour! We would love nothing more than helping find the perfect fit for your lifestyle needs!