Transform Your Living Space with These Simple Tips for Sprucing Up Your Apartment Outdoor Space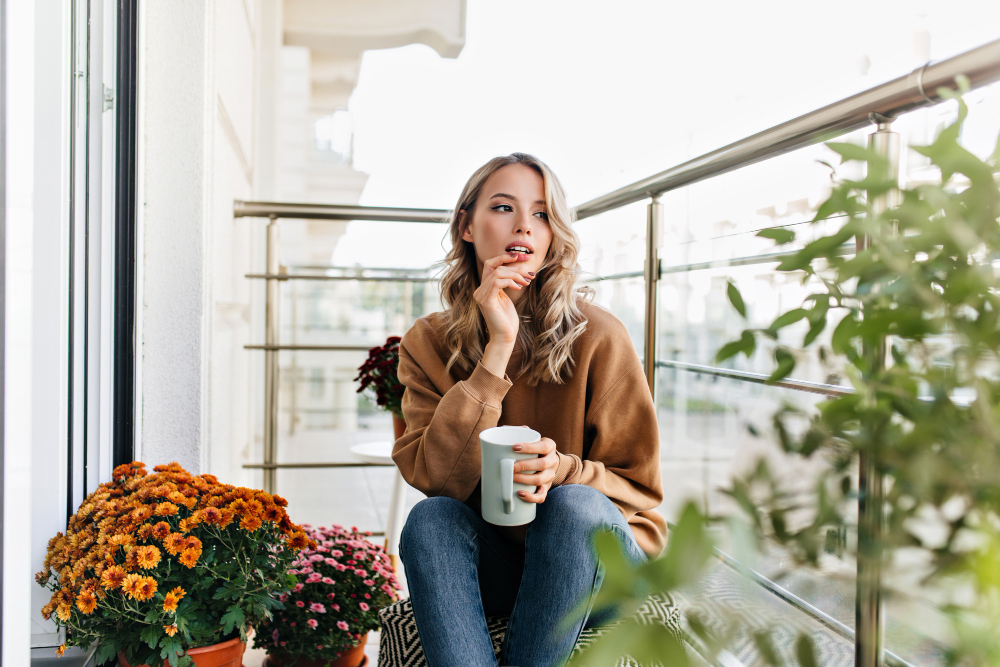 Living in an apartment often means compromising on outdoor space. But even if you don't have acres of land, a petite balcony or terrace can also be transformed into a stunning outdoor retreat. With some creativity, design inspiration, and a few simple tips, you can turn your small outdoor space into an oasis where you can relax and entertain, all while enjoying the beautiful Florida weather.
In this blog post, we'll share innovative ways to spruce up your apartment outdoor space with smart solutions that add personality, comfort, and style to your home. So, whether you want to create an urban balcony garden, a cozy reading nook, or a spacious entertainment area, keep reading and get ready to elevate your outdoor living experience.
1. Choose the Right Furniture
One of the first furniture considerations is the size of your space. If you have a tiny balcony, consider folding chairs, a bistro table, or slim-line stools you can store away when not in use. If your space is more generous, opt for more substantial outdoor furniture pieces like sectionals, armchairs, or a hanging daybed. The right furniture can create a cohesive and functional outdoor space while reflecting your style and personal taste.
2. Add Plants and Greenery
Adding greenery to your apartment outdoor space can make it feel like an outdoor oasis. Even if you don't have a green thumb, some flowers, ornamental grasses, and hanging plants can make a world of difference to your space. Start with a little balcony planter, or a terrarium - it's an affordable way to start your mini-garden. Plus, plants have been shown to enhance wellbeing and create a relaxing atmosphere.
3. Utilize Lighting
Lighting is an oft-overlooked element when it comes to designing outdoor spaces. Outdoor lighting makes it easy to appreciate outdoor living spaces at night just as much as during the day, plus, it enhances safety and security. Consider installing solar bollard lights, bulb string lights, lanterns, or wall sconces to shed light on your balcony or patio area after dark.
4. Establish a Color Scheme
Establishing a color scheme is a smart way to ensure your furniture, decor, and accessories work well together, creating a harmonious and professional-looking outdoor space. Pick three primary colors- one neutral, one bold and one colorful - and incorporate them to create a cohesive look. If you're unsure where to start, try some outdoor pillows, throws, and cushions in different color combinations to create the perfect vibe that complements the personality of your home.
5. Personalize Your Decor
Adding some decorative flourishes can transform an outdoor space from a plain real estate feature to a warm and inviting living space. Consider updating your outdoor furniture with colorful seat pads and throw pillows, switching out your boring doormat for something more spirited, or adding a rug to the floor for a chic and cozy look. A fun, unique, and personalized space that reflects your personality is sure to impress visitors and enhance your lifestyle.
Conclusion
Incorporating smart design elements, adding greenery, choosing the right furniture, considering a color scheme, and personalizing your decor can transform your dull outdoor space into an oasis you can't wait to come home to. Follow these tips, and soon your balcony or patio space will become your favorite room in your apartment. Plus, if you're looking for apartments for rent in Fort Myers, FL, don't hesitate to get in touch with The Robert Apartments to schedule a personal tour and find your dream home today.