Tips When Transitioning from House to Apartment Living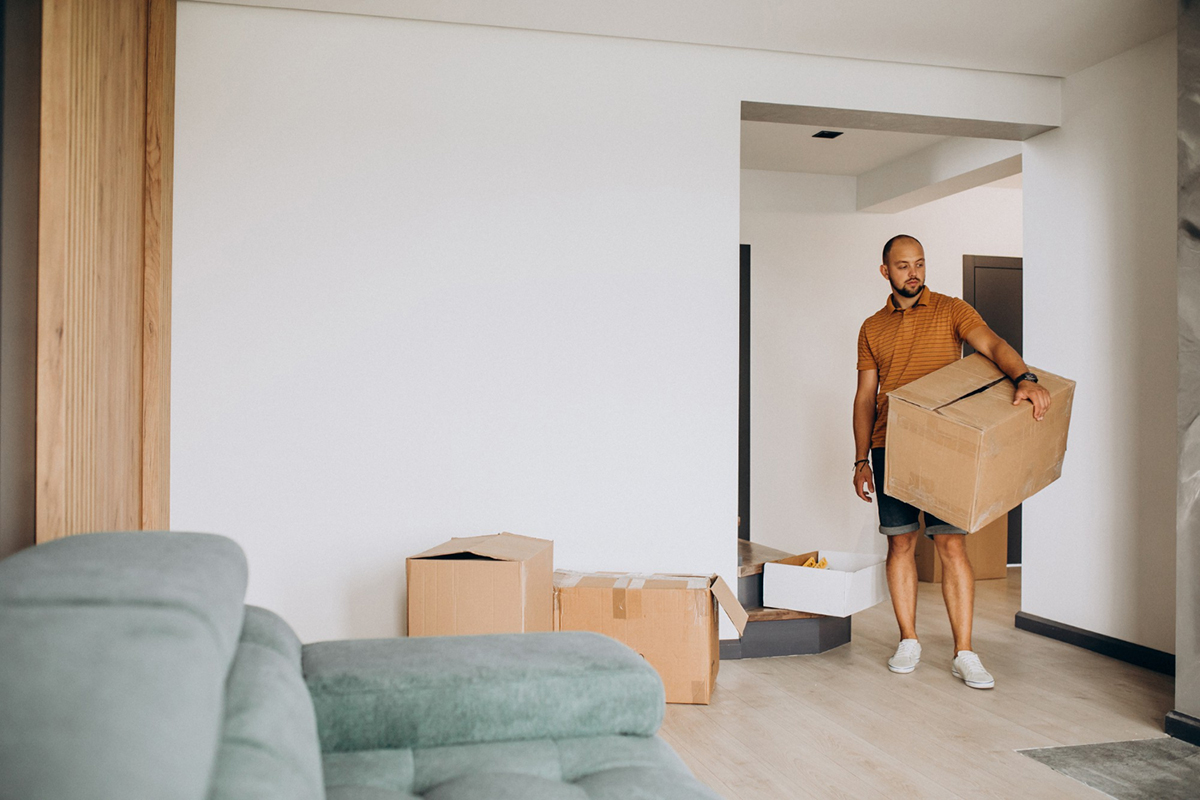 Moving from a house to an apartment can be an overwhelming process, especially for those who have lived in a house for a long time. Whether you're downsizing, relocating, or transitioning to a different lifestyle, the move can be both exciting and stressful. However, with some planning, preparation, and a positive attitude, the switch from a house to an apartment can be an enjoyable experience. Here are some tips to help you make a smooth transition to apartment living.

1. Make a List of What You Need
Before you start packing, take some time to create a list of things you'll need in your new apartment. For example, you may need to purchase new furniture that fits the smaller space or invest in a storage unit for items you won't need right away. This will help ensure that you don't forget anything important during the move and that you have everything you need to settle into your new apartment comfortably.
2. Get Rid of What You Don't Need
Moving from a house to an apartment means downsizing, so it's essential to get rid of everything you don't need or can't fit into your new space. Go through your belongings and decide what you want to keep, what you can donate, and what you can sell. This will help you save time and money during the move and may also give you a sense of freedom by letting go of what you no longer need.
3. Plan the Layout of Your New Home
One of the biggest challenges of moving from a house to an apartment is figuring out how to make the most of a smaller space. Before you move, take measurements of your new apartment and plan out the layout of your furniture and belongings. This will help you optimize your new space, make the most of your storage options, and create a comfortable and functional living area.
4. Research Amenities and Services
Apartment living provides many amenities and services that may not be available in a house, such as a gym, pool, laundry facilities, and maintenance services. Research the amenities available in your new apartment complex and take advantage of them. This will help you save time and money and make your transition to apartment living more comfortable and enjoyable.
5. Embrace the Benefits of Apartment Living
Living in an apartment offers many benefits, such as easier maintenance, lower expenses, and a sense of community. Embrace these benefits and focus on the positive aspects of your new lifestyle. Take the time to meet your new neighbors, explore the area around your new home and enjoy the amenities and services available to you.
Conclusion
Transitioning from a house to an apartment may take some adjustments, but with a positive attitude and a bit of planning, you can make the move a smooth process. Remember to stay organized, embrace the benefits of apartment living, and don't be afraid to ask for help if you need it. If you're looking for apartments in Fort Myers, FL, contact The Robert Apartments today to schedule a personal tour. Our community offers many amenities and services that will help you make a seamless transition to apartment living.