Tips for Making the Most of Apartment Living With Kids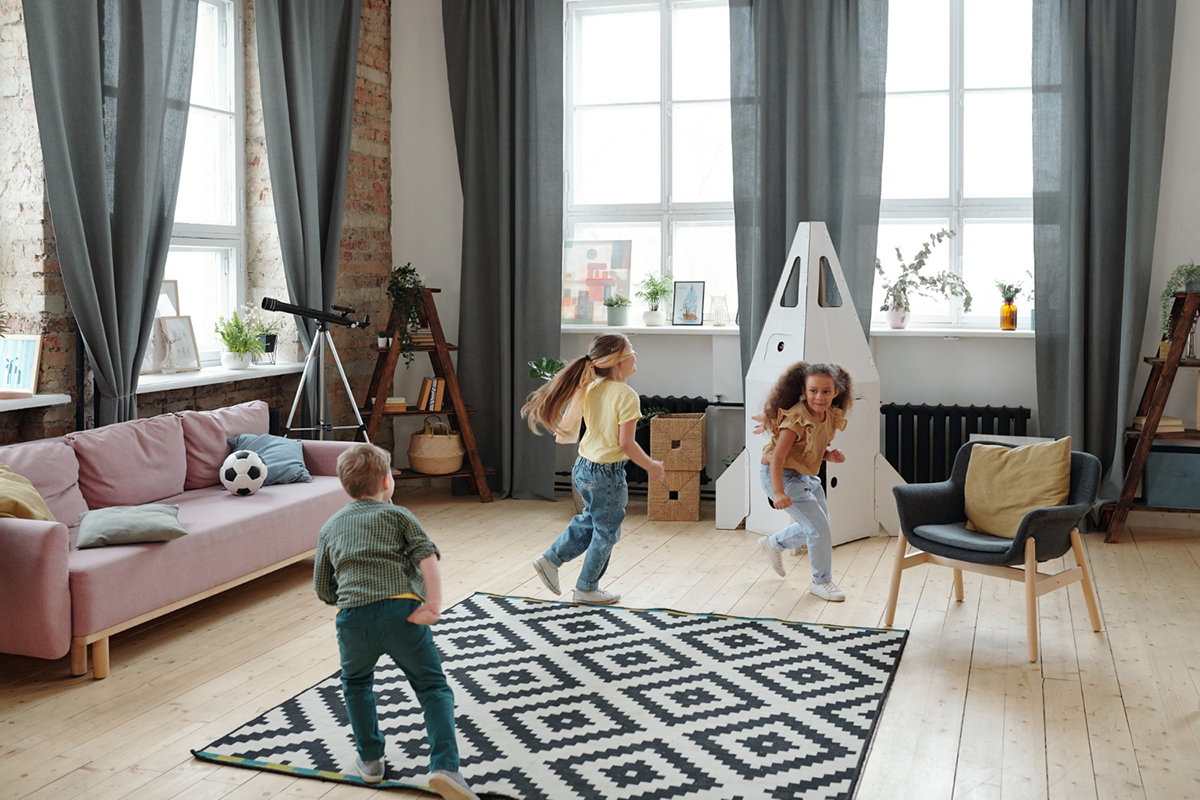 Living in an apartment with kids can have its own set of challenges, but it can also be a great way to enjoy a simpler lifestyle. Whether you are facing a difficult financial period, moving to a new city or just starting out, apartment living is an excellent way to start building a solid foundation for your family. The best part? It may not be exactly what you expected, but apartment living can be surprisingly enjoyable
In today's post, we'll share our top tips for making the most of apartment living with kids. So, whether you're a seasoned veteran or just starting out, read on for some expert advice and ideas on how to create a family-friendly apartment that everyone will love.
Choose the right apartment
Before you even start thinking about how to decorate your apartment, make sure you select the right one for your family. Consider things like location, safety, and proximity to schools, playgrounds, and other essential amenities. Also, be sure to choose an apartment that is spacious enough to accommodate all your family's needs, including storage space. An apartment with a separate bedroom for your children can be especially beneficial, as it can help them establish a sense of independence and create a comfortable and relaxing environment.
Make the most of your space
Maximizing your living space is key to apartment living success. One way to make the most of your apartment is to choose multi-purpose furniture that can serve several functions. For example, a sofa bed or a Murphy bed can provide a comfortable sleeping area at night and a seating area during the day. Another option is to use wall shelves and hanging organizers to free up floor space and provide extra storage.
Create separate areas for your kids
Many apartments can feel cramped and cluttered, but creating separate areas for your kids can help them feel more relaxed and organized. For example, you can create a reading corner with a comfy chair and a bookshelf, or a craft area with a small table and a few art supplies. Alternatively, you could use things like curtains, dividers, or even furniture to create private nooks or spaces within your apartment.
Get creative with your decorations
Your apartment may not be the biggest or the most spacious, but that doesn't mean it can't be aesthetically pleasing. When it comes to decorating your apartment with kids in tow, think creatively. Use bright colors, fun patterns, and playful accessories to create a fun and lively atmosphere. You can also encourage your kids to make their own artwork for the walls or display their favorite toys or books in open shelving units.
Connect with your community
One of the great things about apartment living is the community feel that often comes with it. Take advantage of this by getting involved in local events and activities or meeting other parents in your building. You can also organize your own events, such as playdates or movie nights, which can help your kids make friends with other children in the building.
Conclusion
Apartment living with kids can be a rewarding and enjoyable experience, as long as you take a little time to prepare beforehand. By keeping these five tips in mind, you'll be able to create a comfortable, safe, and fun living space that your entire family will enjoy. So, whether you're just starting out or you've been living in apartments for years, take a little time to make the most of your space and create a happy home that's perfect for your family. If you're in Fort Myers, FL and seeking for top-notch apartments for rent, contact The Robert Apartments and schedule a tour today!