Tips for Making Apartment Living with Kids Work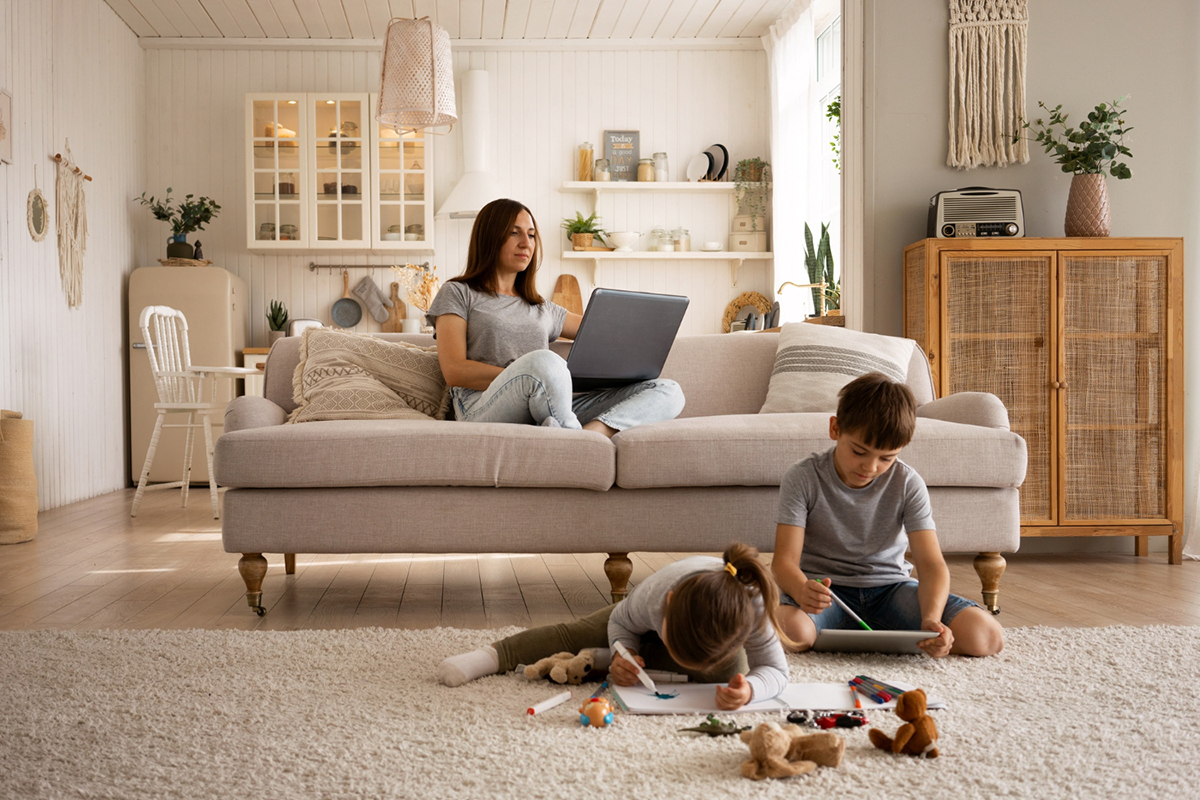 Living in an apartment with kids can be challenging, but it doesn't have to be. With the right mindset and a bit of planning, you can create a comfortable and enjoyable living space for your family. Whether you're a single parent or a couple with children, these tips will help you make the most of your apartment living experience.
1. Make Use of Storage Space
Apartments aren't always known for their storage options, and family apartments can be especially cramped for space. Use every inch of storage space to your advantage. This can mean taking advantage of vertical storage, investing in storage furniture such as beds with built-in drawers, or clearing out your storage areas to make room for more items.
2. Keep a Cleaning Schedule
As any parent knows, having kids means more cleaning and mess. By creating a cleaning schedule, you can stay on top of household chores, reduce stress, and prevent mess from getting out of control. Teach your kids to clean up after themselves too, as this will keep your apartment cleaner and teach valuable habits that will follow them throughout life.
3. Have Dedicated Spaces
Living in a smaller space requires that you make better use of it. This means creating dedicated spaces for different activities. By carving out zones in your apartment, you can create a clear sense of boundaries for your family members and provide them with plenty of private space when needed. A designated homework area, a play area, and a relaxing reading nook are all great examples of this.
4. Select the Right Furniture
When choosing furniture for your apartment, it's important to consider your lifestyle and space constraints. Look for functional pieces that can serve multiple purposes, such as an ottoman with storage space. Avoid bulky furniture that takes up too much space and opt for pieces that can fold or retract when not in use.
5. Participate in Community Events
Building a sense of community is essential to apartment living with kids. Participating in community events and activities will help your family feel more connected and engaged with your neighbors. Look for after-school programs, library events, and local groups that offer activities your family can enjoy together.
Conclusion
Living in an apartment with kids can be challenging, but it's certainly possible to make it work. By following these tips, you can create a comfortable and enjoyable living space for your family. From carving out dedicated spaces to making use of storage space, these strategies will help you create a home that's truly your own. When running into challenges with your apartment living situation, remember to remain patient with yourself and your family members. By doing so, you'll be able to work towards finding practical solutions that will make your life easier and more enjoyable. If you're looking for apartments for rent in Fort Myers, FL, contact The Robert Apartments today to schedule a personal tour.