Small Living Room Design Ideas for Your Apartment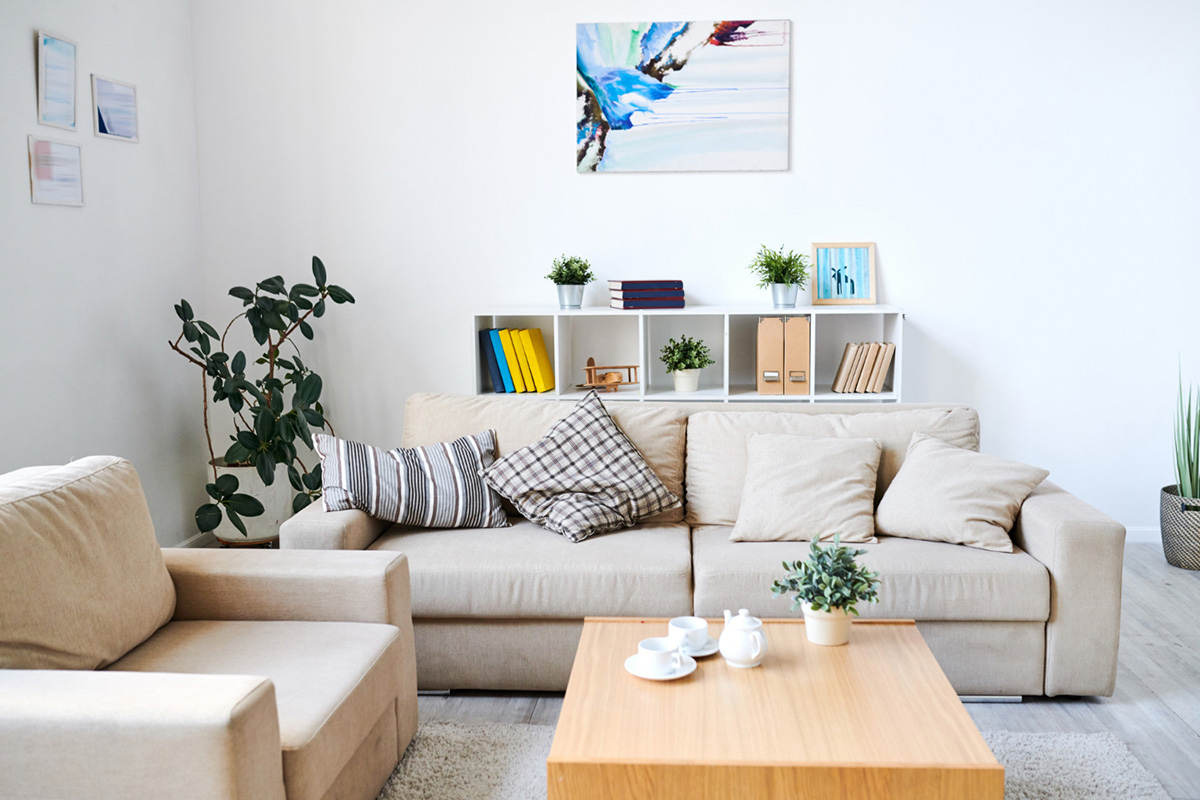 Living in an apartment means you don't need to have a big house with a spacious living area. Even with a small living room, you can still create a cozy and welcoming space to entertain guests and relax after a long day of work. In this article, we'll provide you with some small living room design ideas that will help you maximize your space and create a stylish and functional living room in your apartment.
1. Choose the Right Furniture
When you have a small living room, selecting the right furniture can make all the difference. Go for a sectional sofa or a loveseat to save space and create a more intimate seating area. You can also opt to use lightweight and compact chairs and tables that are easy to move around as needed.
2. Use Mirrors and Lighting
Mirrors can make your room appear bigger and brighter by reflecting light throughout the space. You can choose a large mirror to hang on the wall or use smaller ones on tabletops. Additionally, good lighting can also make a room feel more spacious and open. Try adding multiple light sources such as floor lamps, table lamps, and even fairy lights to create an inviting ambiance.
3. Add Storage Space
Maximizing storage is essential in small living rooms. Use shelves, baskets, and other creative storage options to reduce clutter and create a clean, airy space. A shelf above your couch is an excellent way to display decorative items and can be used to store books, magazines, and other items.
4. Use Creative Wall Decorations
Small living rooms can be challenging to decorate, but with a little creativity, you can make the most of your space. Try hanging statement pieces, such as artwork or wall hangings, to make your room look more spacious. Choose a theme for your decorations to create a cohesive look, and use colors that complement your furniture.
5. Create An Outdoor Space
Even if you don't have a large balcony, you can still create an outdoor oasis in your small living room. Use plants, throw pillows, and other outdoor decor to create an inviting space. You can also invest in a small bistro set if you have room for it, allowing you to enjoy your coffee or breakfast outdoors.
Conclusion
Whether you are living in a small one-bedroom apartment or a cozy studio, these design tips will help you create a welcoming and functional living room. Remember to choose furniture that fits the space, add storage options, and use creative wall decorations to make the space feel bigger. You can also use mirrors and lighting to enhance the ambiance and make the room look and feel more spacious. Lastly, don't be afraid to add some outdoor decor to your living room to create the illusion of more space, making it an inviting and cozy space to relax. We hope these tips inspire you to create your perfect living space in your apartment. If you're looking for apartments for rent in Fort Myers, FL, contact The Robert Apartments today to schedule a free tour.