Maximizing Space: Tips for Vertical Storage Solutions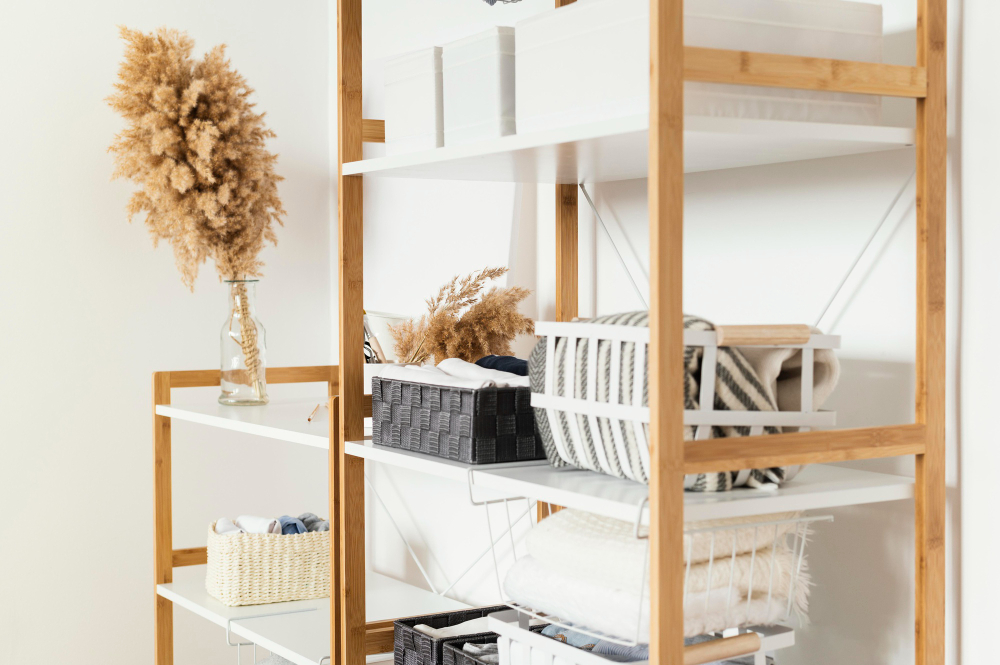 As space becomes a premium commodity in urban living, apartment renters and homeowners have become increasingly creative with their storage solutions. One popular method is to utilize vertical space, which means making the most out of every inch of wall available. Vertical storage not only helps declutter your living space but can also help make rooms feel more spacious. In this blog post, we'll share five tips for maximizing vertical storage solutions in your home.
1. Install shelving units
Shelving units are an excellent way to utilize vertical space in an organized and practical manner. They are a versatile storage solution that complements any storage style and household item. You can install them directly to the wall and arrange them to fit the available space to save floor space. Additionally, floating shelves can create visual interest and style while providing ample space for your trinkets and books. You can also add closed or open drawers to your shelving units to tuck away clutter and keep a tidy appearance.
2. Use tension rods
Tension rods are another solution for creating vertical storage space. You can use them in doorways or closets to provide storage space for something that you wouldn't want to hang on the wall. For example, tension rods can provide additional space for shoe storage, cutting boards, cleaning supplies, or even planter boxes. A significant advantage of tension rods is that they do not require drilling or screws and can be moved with ease when necessary.
3. Install pegboards
Pegboards are another popular solution for vertical storage. It's perfect for storing tools, kitchen utensils, or crafting materials. Pegboards are inexpensive and easy to install with minimal tools required. They usually come in various sizes, and you can customize them to fit your home improvement project needs. With a few hooks, hangers and baskets, you can transform a pegboard into an efficient solution for frequently-used tools and items.
4. Make use of the back of doors
The back of doors is an area that is often overlooked in small apartments. You can use the back of your doors for creating storage space to tuck away bathrobes, towels, bags or even shoes. Options include over-the-door hooks, shelving units, or customized hanging spaces. Besides, with the right material, you can make the solution make the space stylish while remaining tidy and functional.
5. Consider stackable organizers
Stackable organizers are optimal for vertical storage and space-saving. They are suitable for organizing kitchen or bathroom cabinets, creating desk storage space, or organizing your clothes in your closet. Stackable organizers can help maximize storage by making use of the available vertical space. You can also install slide-out drawers or baskets in deep cupboards to avoid rummaging through items and missing out on storage space.
Conclusion
Vertical storage is crucial in maximizing space utilization in your home, and there are numerous solutions that are easy and affordable. Knowing how to make the most of every inch of wall space is important when living in apartments where space is a premium commodity. Fleeting away from traditional storage methods and into vertical storage gives you an opportunity to declutter your living space and create an environment that is visually appealing. Try out some of these storage solutions when looking for apartments in Fort Myers, FL, to help maximize your space utilization. If you're looking for apartments in Fort Myers, FL, contact the Robert Apartments today to schedule a personal tour.