How To Make Room For A Mini-Coffee Shop In Your Own Apartment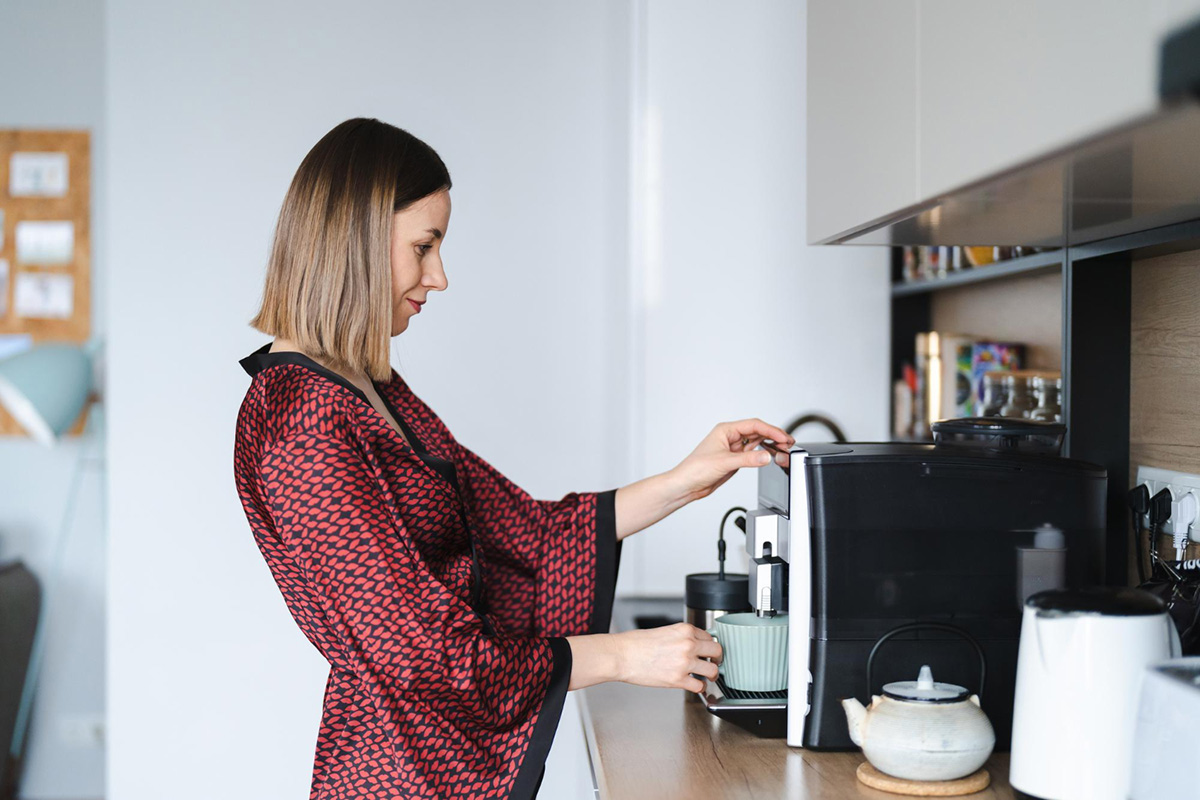 Have you ever dreamed of having your own mini coffee shop, but thought you didn't have enough space in your apartment? Well, think again! With a little creativity and strategic planning, you can easily make room for a tiny coffee corner right in the comfort of your own living space. Not only will it give you the perfect spot to enjoy your morning coffee, but it will also impress your guests. So, get ready to brew up some creativity, and let's dive into how you can make room for a mini-coffee shop in your apartment.
1. Find The Perfect Spot
The first thing you need to do is find the perfect spot for your mini-coffee shop. A corner or nook area would be ideal, as it will prevent it from taking up too much wall, floor, or counter space. You can make use of an empty wall, unused corner, or even a window sill to create your coffee corner.
2. Choose The Right Equipment
The key to a successful mini-coffee shop is to select the right equipment. You don't need to go overboard and purchase an espresso machine or a fancy coffee grinder, but you do need the basics to get started. A coffee maker, a French press, or a pour-over coffee maker are all great options for a small-space coffee corner. Make sure to select products that not only fit your space but also fit your style.
3. Organize Your Essentials
Having a well-organized coffee corner can save you time, counter space, and keep everything accessible. When creating your coffee corner, think of the essentials that will need to be stored within reach. This might include coffee cups, spoons, filters, sweeteners, and coffee grounds. You can choose to store these items in floating shelves, wall-mounted jars, or even on a rolling cart that can be stored away when not in use.
4. Add Some Comfort
To create the perfect coffee shop atmosphere in your apartment, don't forget to add some comfort. This can include a comfortable chair, a cozy throw pillow, or even a small rug. Consider adding some wall decor, such as a framed coffee definition or a vintage coffee sign. This will help make your coffee corner feel like a mini-sanctuary for you to enjoy your daily cup of Joe.
5. Keep It Clean
Having a clean coffee corner is essential to prevent any unwanted smells and keep it looking tidy. Make sure to store your coffee maker and supplies when they are not in use, regularly wipe down your coffee maker and counter area, and take out any trash or used coffee grounds as soon as you're done brewing.
Conclusion
Creating your own mini-coffee shop in your apartment can seem like a daunting task, but with the right tools, planning, and creativity, it can quickly become a reality. Use our tips to help you make a small space for your coffee corner, perfect for starting your day or entertaining guests. Don't let a lack of space hold you back from enjoying your favorite coffee; with a little effort, you can transform any bare corner of your apartment into your own mini-coffee sanctuary. If you're looking for apartments in Fort Myers, FL, contact The Robert Apartments today to schedule a personal tour.