Create a Cozy Dining Room in Your Small Apartment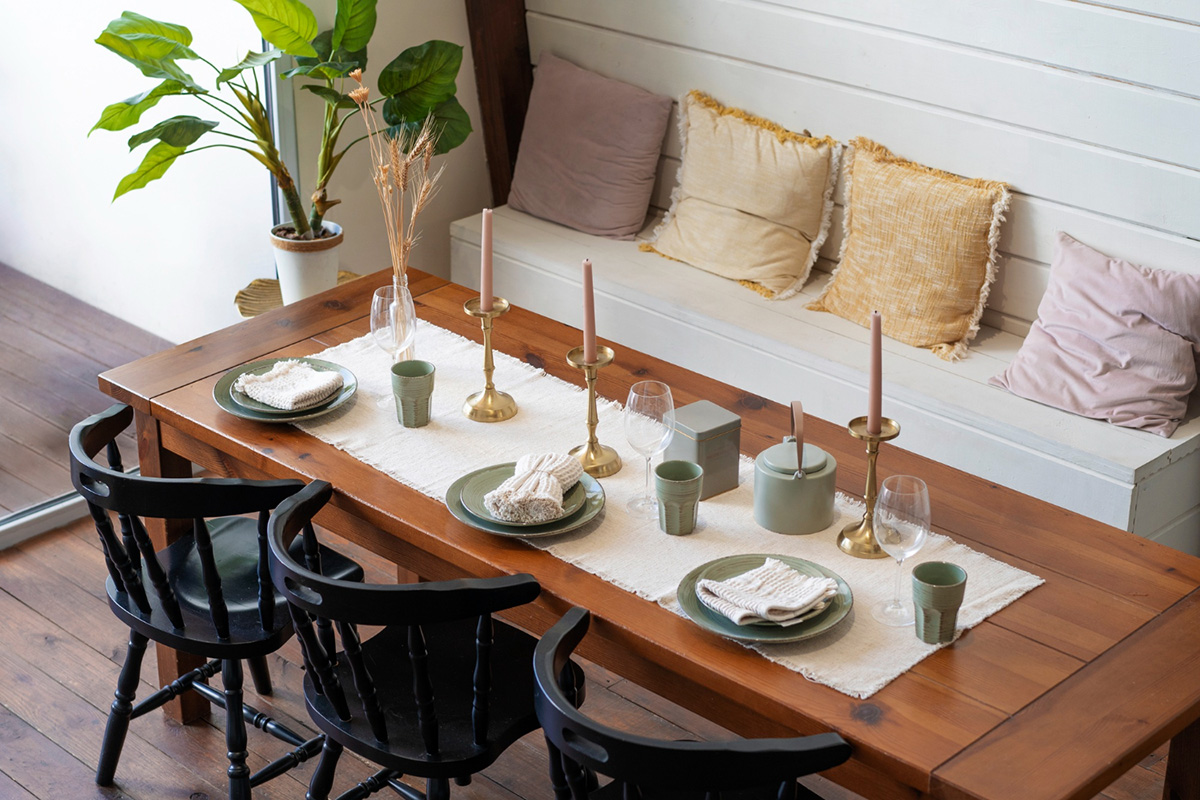 Do you have a small apartment and struggle to create a cozy and inviting dining space? Often, in small apartments, the dining area is sacrificed for living or kitchen space. But with a little planning and creativity, you can create a functional and cozy place to dine. Here are some ways to create a cozy dining room in your small apartment.

1. Invest in the Right Furniture
When creating a cozy dining area, the right furniture is crucial. In a small apartment, space is limited, so choosing the right size of the dining table and chairs is important. Opt for a table that is functional and suits your lifestyle. For example, if you enjoy hosting dinner parties, choose a table that can extend to fit up to eight people. Alternatively, if you're living solo, consider a small round table that fits snugly against the wall. Choose chairs that are comfortable, and make sure they fit well around the table.
2. Lighting is Key
Lighting is an essential element in creating a cozy dining area. It creates the ambiance and mood you want in your space. Overhead lighting can be harsh and uninviting, so consider using a combination of sources like table lamps or floor lamps to add a warm glow. Pendant lights over the dining table can also make a stylish statement and can be dimmed to create a more intimate atmosphere.
3. Add a Rug
Adding a rug to your dining space can tie everything together and add warmth. A rug under the table can define the space and also protect your floors from chair scratches. Choose a rug that complements your style and decor, and make sure it's easy to clean in case of spills.
4. Accessorize with Colors and Textures
Accessories are the final touch for any cozy dining area. Add pops of colors and textures that complement your decor. You can add cushions to chairs, colorful table runners, or even fresh flowers to the table. Use your imagination and creativity to make your space unique and inviting.
5. Think Outside the Box
In a small apartment, be creative with your space. Consider installing shelves to display your favorite dinnerware or artwork. Hang curtains to create a divider between the dining area and living room. Pull in extra chairs from other areas of your apartment if you plan to entertain. Lastly, don't be afraid to experiment! You may find rearranging furniture or trying a new accessory can change the whole look of your space.
Conclusion
Creating a cozy dining area in a small apartment isn't impossible. With a little creativity and thought, you can have a functional and inviting space. Experiment with different design and layout options, use lighting and accessories to enhance the ambiance. Above all, find furniture that is comfortable and functional for you to enjoy many meals and gatherings in your cozy dining area. If you're looking for apartments for rent in Fort Myers, FL, contact The Robert Apartments today to schedule a personal tour.