Apartment Gadgets That Will Make Your Life Better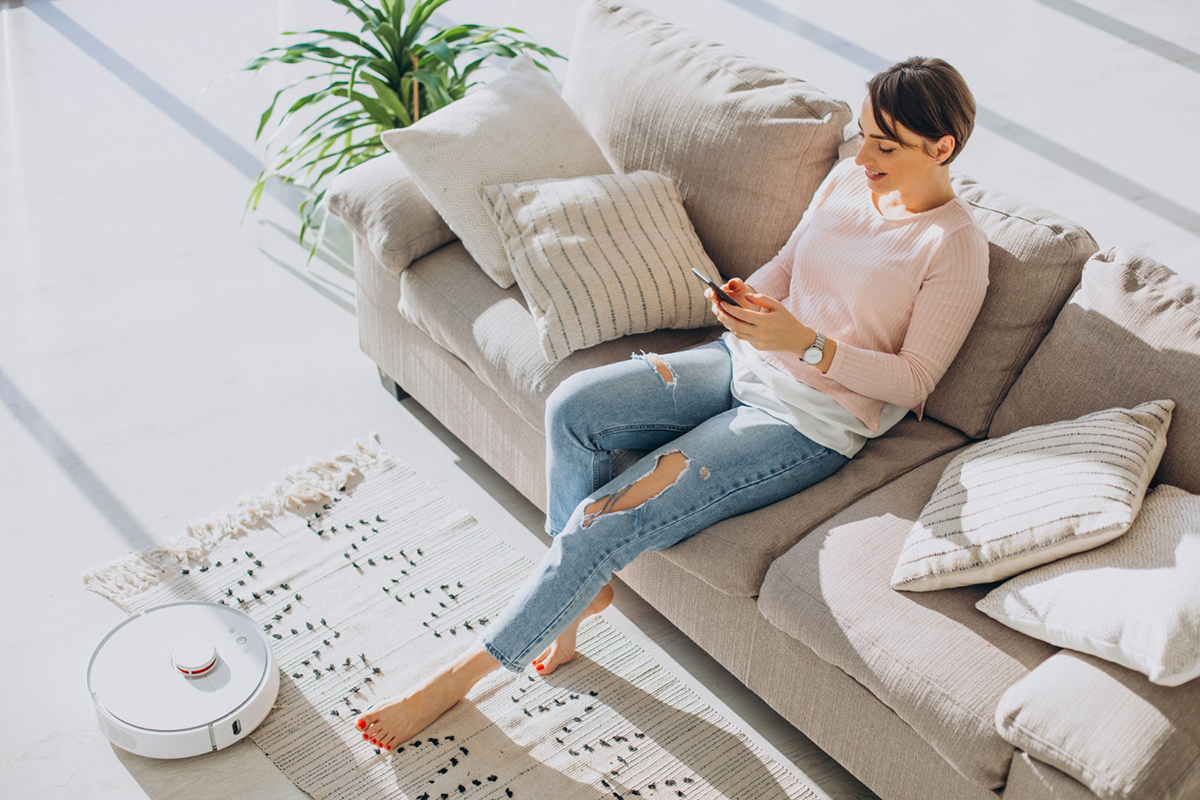 Modern technology has given us gadgets that simplify our life to a significant extent. When it comes to apartments, we want gadgets that make our living experience more comfortable and convenient. No matter whether you are a student, a young professional, or a small family, there are some gadgets that can make your apartment more functional, efficient, and enjoyable. In this blog post, we will discuss five apartment gadgets that will make your life better. These gadgets are not only easy-to-use but also affordable and can add value to your apartment lifestyle.
1. Smart Thermostat
If you are living in a hot or cold climate, then you must have a thermostat to control the temperature of your apartment. A smart thermostat is an upgrade that can change the way you regulate the temperature of your apartment. With a smart thermostat, you can control the temperature of your apartment through your smartphone or voice-activated home assistant device like Amazon's Alexa. You can set schedules, create customized temperature settings, and access real-time energy usage data. A smart thermostat like Nest or Ecobee can save up to 10% on your heating and cooling costs.
2. Indoor Garden
An indoor garden is an ideal solution for apartment residents who want to grow their plants and herbs but don't have access to outdoor space. An indoor garden can provide you with fresh and organic produce, fresh air, and a calming ambience in your apartment. There are various types of indoor gardens available in the market- from small tabletop planters to large-sized vertical gardens. You can choose the one that suits your space, budget, and gardening needs. Some popular indoor garden brands are Click & Grow, AeroGarden, and Back to Roots.
3. Robot Vacuum
Cleaning your apartment can be a tedious and time-consuming task. A robot vacuum is an innovative gadget that can clean your apartment floors automatically without any effort from your side. A robot vacuum uses artificial intelligence algorithms and sensors to detect dust, dirt, and pet hairs and cleans them efficiently. You can schedule your robot vacuum to clean your apartment floors at any time using your smartphone app or voice commands. Some popular robot vacuum brands are iRobot Roomba, Eufy, and Shark Ion.
4. Smart Lock
A smart lock is a high-tech gadget that can enhance the security of your apartment. A smart lock replaces your traditional lock and key system with digital access using your smartphone, voice commands, or key fobs. You can provide temporary access to your guests, cleaners, or delivery guys without compromising your security. A smart lock also allows you to monitor your entry and exit logs, receive alerts if someone tries to hack your lock, and remotely lock or unlock your door. Some popular smart lock brands are August, Schlage, and Yale.
5. Wireless Speaker
Music can uplift your mood and create a conducive environment for work or relaxation. A wireless speaker is a gadget that can improve your audio experience in your apartment. A wireless speaker can connect to your smartphone, laptop, or other devices and play your favorite music through Bluetooth or Wi-Fi. You can control the volume, track, and bass of your speaker using your voice or mobile app. A wireless speaker can also serve as a smart assistant for your apartment by answering your questions, setting your alarm, and ordering your groceries. Popular wireless speaker brands are Sonos, Google Nest, and Amazon Echo.
Conclusion
If you are looking for apartment gadgets that can improve your living experience, then consider investing in smart thermostats, indoor gardens, robot vacuums, smart locks, and wireless speakers. These gadgets are designed to simplify your daily tasks, make your apartment more comfortable and pleasant, and save you money and time. Technology is constantly evolving, and you can expect more innovative gadgets in the future that will make your apartment lifestyle even better. If you are looking for apartments for rent in Fort Myers, FL, contact The Robert Apartments today to schedule a personal tour.