Apartment Decor Trends To Elevate Your Living Space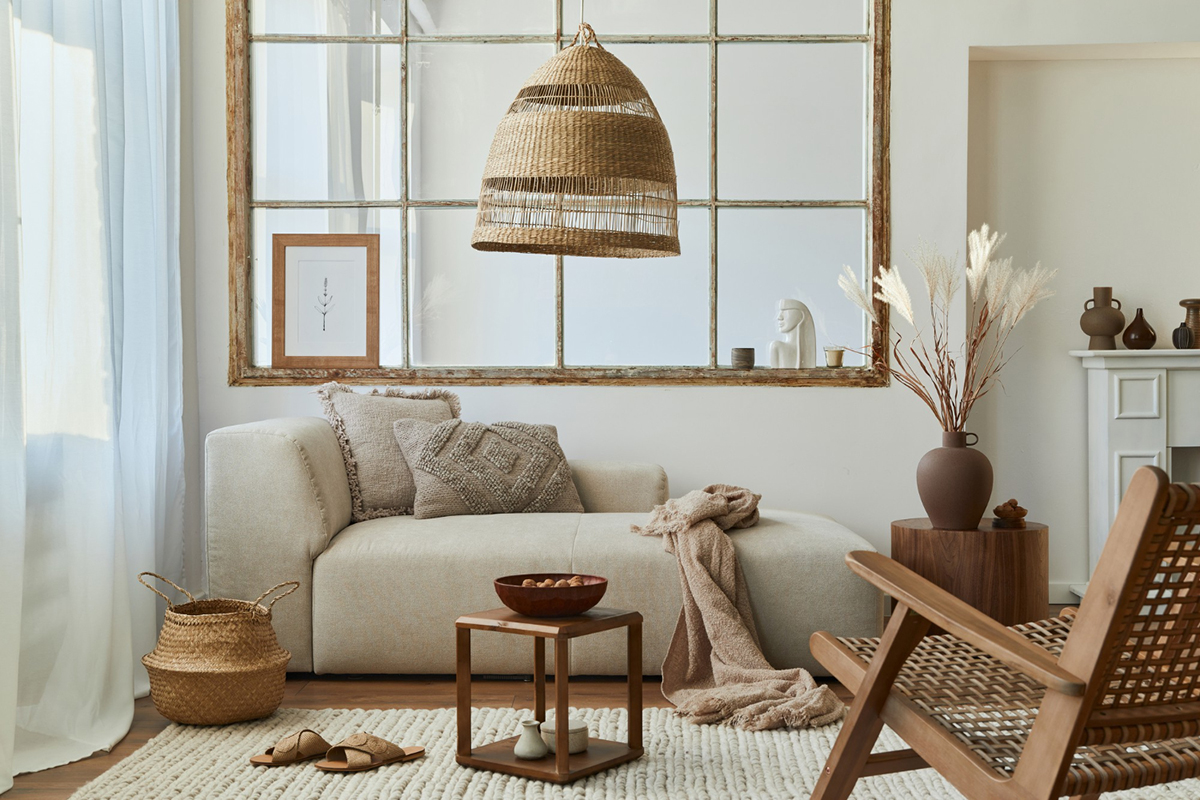 Decorating an apartment can be challenging and overwhelming, especially if you are a first-time renter. But worry no more because we've got you covered. Refreshing your apartment decor not only changes the aesthetics, but it can also elevate your living space and make it a more enjoyable environment. In this blog post, we'll discuss some amazing apartment decor trends you can try.
Earthy Tones
Earthy tones are becoming more and more popular, especially in 2021, because they offer a relaxing and calming vibe to the living space. You can incorporate earthy tones through textiles, wall decor, and plants. Throw in some natural textures such as jute, linen, and hemp in your curtains, beddings, or carpets, and add greenery such as succulents and ferns in pretty tribal pots.
Vintage and Antique
If you have been following interior design trends, you know that vintage and antique pieces are making a comeback. Incorporating unique and antique pieces in your apartment decor can take your living space from basic to stylish. You can find old pieces of furniture and give them a modern twist with a fresh paint job or reupholstering them. Keep in mind that vintage and antique pieces are mirrors of eras that were known for their elegance, so keep it minimalistic yet timeless.
Statement Walls
Accent walls have been around for years, but making your walls a statement piece is now more popular than ever. A statement wall can be anything from a bold color, a pattern from wallpaper to a photo gallery, or statement art. You can get creative with the textures and finishes on the wall. Adding a statement wall in your apartment decor gives the room an extra pop, which you can highlight with lighting and creative storage.
Biophilic Design
Biophilic design is the concept that encourages the connection between humans and nature. It's an answer to our need for calm and harmony in a world that's always on the go. Biophilic-inspired apartments focus on the integration of nature in the living space, making it an inviting and cozy environment. You can add foliage to furniture and decorate the walls with planters to bring a natural outdoors feel inside your apartment.
Minimalism
Minimalism is an apartment decor trend that's here to stay. It's the practice of creating a space that's only filled with possessions that bring you joy, happiness, and serve a purpose. Minimalism is perfect for smaller apartments, driven by the function over appearance ideology. You can achieve a minimalistic vibe by going clutter-free and open up your space, making it appear more spacious.
Conclusion
Your apartment is your haven, so why not make it a perfect representation of you through your decor? Incorporating these apartment decor trends into your living space can undoubtedly elevate the design and mood of your home. Remember, with a few creative techniques, you can change the entire feel and look of your apartment. So, let's give your apartment a well-deserved makeover! If you're looking for apartments for rent in Fort Myers, FL, The Robert Apartments should be your go-to. Contact them today and book a personal tour!