All You Need to Know About Furnished Apartments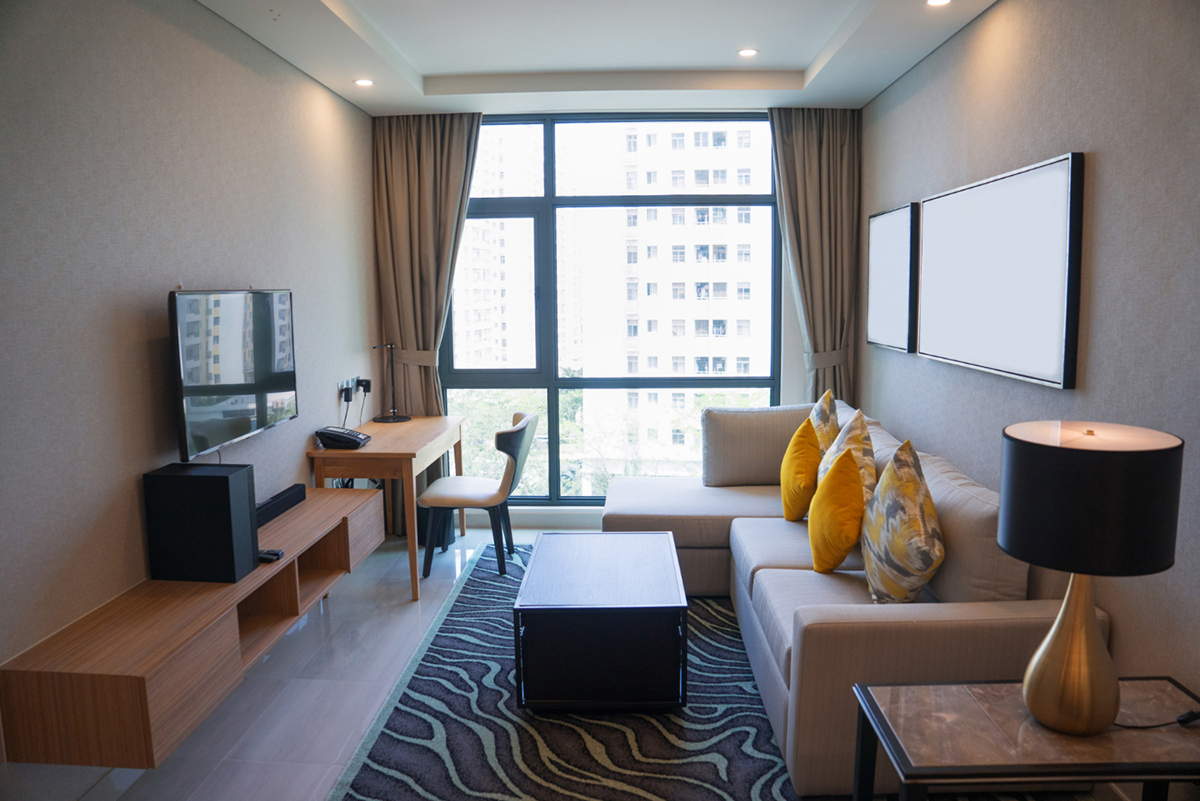 Finding a place to call home can be a daunting task, especially if you're on the hunt for a short-term rental. It may be easy to find an unfurnished apartment, but what if you don't want the hassle of shopping, assembling furniture, or hiring professionals to do it for you? That's where furnished apartments come in. These types of rentals are perfect for those who are constantly on the move or don't want to spend a fortune on furnishing a temporary space. In this blog post, we'll take a closer look at furnished apartments, what they are, how they work, and what to expect.

1. What are furnished apartments?
As the name suggests, furnished apartments come equipped with a range of amenities and furniture, including sofas, dining tables, air conditioning units, and kitchen appliances. These types of rentals are typically available for short-term lease agreements, ranging from a few weeks to several months. The amenities included in a furnished apartment vary depending on the landlord or property manager. Some furnished apartments may include internet and cable TV as well.
2. Cost of furnished apartments
Furnished apartments may be a bit pricier than unfurnished units, but they're worth it when you consider the time and effort it takes to furnish a space. The cost of furnished apartments may also depend on factors such as location, the quality and quantity of amenities provided, as well as the amount of furniture included. However, the cost of a furnished apartment usually covers all the necessary expenses, including electricity, water, and gas. You won't have to worry about paying separate bills for these utilities.
3. Advantages of furnished apartments
One of the biggest advantages of furnished apartments is convenience. Moving into a furnished apartment means you won't have to buy new furniture or lug your old furniture across town. Furnished rentals are also ideal for those who may not be ready to commit to a long-term lease or who are looking for temporary housing while relocating to a new city. Furnished apartments may also offer a higher level of security since they are often located in gated communities, with a 24-hour security guard.
4. Tips for choosing a furnished apartment
When choosing a furnished apartment, it's essential to choose a unit that meets your needs, preferences, and priorities. Research the location of the apartment and ensure it is in a safe and convenient area. Check the amenities provided and make sure they meet your expectations. Ensure the furniture provided meets your standards of comfort and functionality. It's important to note that some furnished apartments come with restrictions on pets, smoking, or noise levels, so it's essential to read the lease agreement thoroughly.
5. Where to find furnished apartments
If you're searching for a furnished apartment, you may find that online rental classifieds are a great place to start. Websites like Craigslist, Apartments.com, and Zillow offer a wide selection of furnished apartments in different cities and neighborhoods. You can also find furnished apartments through real estate agents, brokers, or property management companies.
Conclusion
In conclusion, furnished apartments offer a wide range of benefits, including convenience, flexibility, and security. While the initial cost of renting a furnished apartment may be higher than an unfurnished unit, it's worth considering if you're looking for a short-term rental or are not ready to commit to a long-term lease. Remember to do your research before signing a lease agreement to ensure the apartment meets your expectations and priorities. Happy apartment hunting! If you're looking for apartments in Fort Myers, FL, contact The Robert Apartments today to schedule a personal tour.