5 Reasons to Live Near the Beach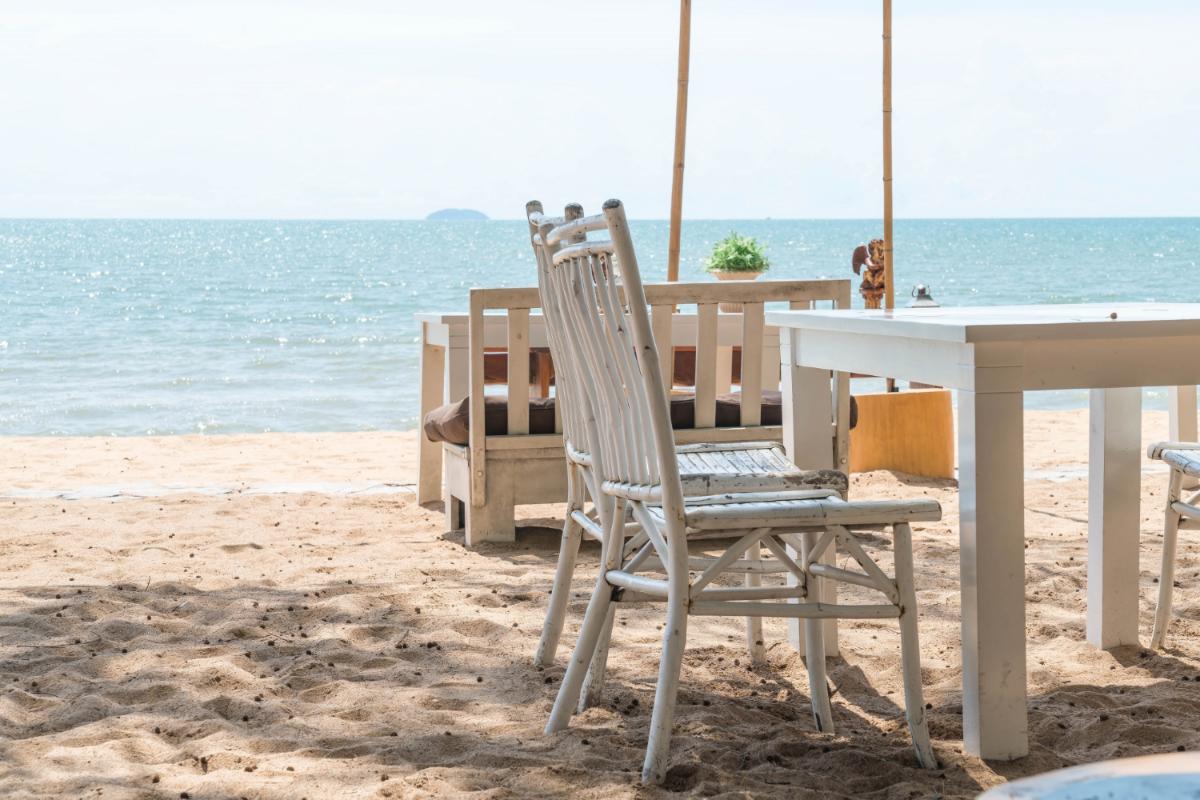 Fort Myers is a beach town that offers many recreational opportunities for those who love sunshine and water. It also provides residents with a chance to enjoy a downtown lifestyle, so you can truly enjoy the best of both worlds. When you live close to the beach in our apartments for rent in Fort Myers, FL, you can benefit from many of the health and lifestyle opportunities that are offered here. These are just a few of the many reasons why living near the beach is a great decision.
Endless Recreational Opportunities
One of the most obvious benefits is the proximity to the ocean and all of the recreational opportunities it offers, such as swimming, boating, and fishing. The beach also provides a great place to relax and unwind, whether you're lounging on the sand or taking a walk along the water's edge. Beaches are great for those who enjoy being active, but they can also be wonderful for a day of relaxation and rejuvenation as well.
Wonderful Weather
Another benefit of living near the beach is the mild climate. Fort Myers has milder temperatures and less extreme weather compared to inland areas, which makes it a great city to call home. This means that you can enjoy comfortable weather all year round, which is especially appealing during the hot summer months.
Prioritize Your Fitness
The beach also offers many opportunities for physical activity and fitness. Surfing, paddleboarding, and kayaking are just a few examples of the many water sports that can be enjoyed. And for those who prefer to stay on land, there are plenty of options such as beach volleyball, soccer, and frisbee. Even a nice stroll on the beach can refresh your spirit while giving you a great workout.
Meeting New People is Easy
Living near the beach also has many social benefits, as everyone has a laidback mentality here. The beach is a great place to meet new people, whether you're out for a swim or just enjoying a day in the sun. With access to many beachside restaurants, bars, and cafes, there are always plenty of opportunities to socialize and have a good time.
Benefits Mental Health
Many people do not realize how impactful sunshine and nature can be on your mental health. When you live near the beach, you can feel an instant mood boost as soon as you walk up to the shoreline or dip your feet in the water. Studies have shown that spending time near the ocean can reduce stress and anxiety and improve overall well-being. The sound of the waves and the smell of the sea air have a soothing effect on the mind and body.
Many people may assume that living near the beach means that you will have to pay a high price tag. However, there are many apartments for rent in Fort Myers, FL that are both affordable and within close proximity to some of the state's finest beaches. Contact us to check out the amenities and features at The Robert Apartments today.