Six Ways to Create a Minimalist Bedroom in Your Apartment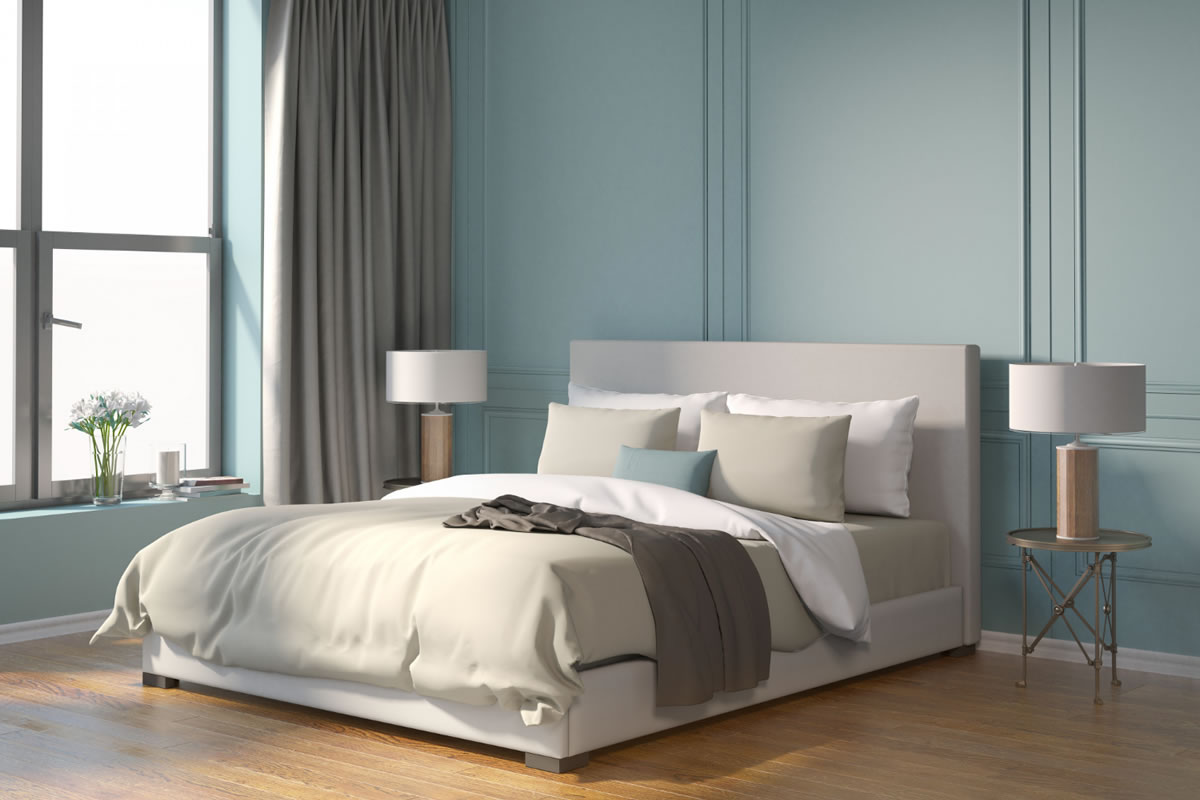 Once you move into your new apartment, you may want to embrace a current decorative trend such as minimalism. Minimalism is becoming a more common decorating style that embraces clean lines, neutral colors, and natural light. As you start decorating your apartments in Fort Myers, FL, you want to embrace this style throughout your place. The best place to start is your bedroom, as you can create a minimalist, relaxing oasis to enjoy. These are a few ways to create a minimalist bedroom in your apartment.
Purchase Quality Furniture
Minimalism is about buying less but buying better quality. When you set out to furnish your apartment, you want to choose from high—quality furniture that will last. Look for bedroom dressers and bedframes that are made from woods and natural elements to enhance the neutrality of your bedroom. Avoid furniture that is too ornate or decorative, as you want to choose sleek and clean lines.
Get Neutral Bedding
Once your room is furnished, the fun can begin. Add cozy elements to your space but stick to a neutral color palette. Choose bedding and pillows that are beige, white, or sand in color. These colors will not only brighten your space, but they can add a comfortable place for you to relax and unwind after a long day. Your bedding can enhance your space and provide a focal point for the entire bedroom.
Install Sheer Curtains
When you are trying to achieve the minimalist look, you may want to install sheer curtains alongside other drapes. These enhance the privacy of your apartment bedroom, but they still allow natural light to flow into your room and brighten up the space during the day. It is important avoid heavy or dark drapes when creating a minimalist appearance in your bedroom.
Avoid Cluttered Walls
Minimalist designs often involve only one or two focal points in the room. When decorating your walls, you should choose to leave them blank or add only one art piece to each one. Consider functionality in your bedroom space, as you may want to hang a mirror or a few hooks to hang clothing. Avoid gallery walls and large, busy art pieces and stick to neutral, functional wall décor.
Get Some Plants
Minimalism is also achieved with many textures and natural products. Plants are a great way to create an alluring and cozy bedroom space. Consider adding a few plants to your side tables or add a hanging plant on your ceiling. Plants add a pop of natural color to your neutral space, bringing life to your bedroom.
Stay Simple
Minimalism is all about simplicity. Even if you have many belongings, find ways to stow them and keep them out of plain side. Invest in bins and boxes with neutral, natural tones so that you can achieve the look without having to get rid of all of your belongings. Stay simple and consider only functional items in your bedroom.
When you are looking for the perfect apartments in Fort Myers, FL to call home, you will want to check out The Robert Apartments. Contact us to schedule a tour of our apartment complex and find the right unit for your needs and budget today.