How to Keep Your Apartment Bedroom Organized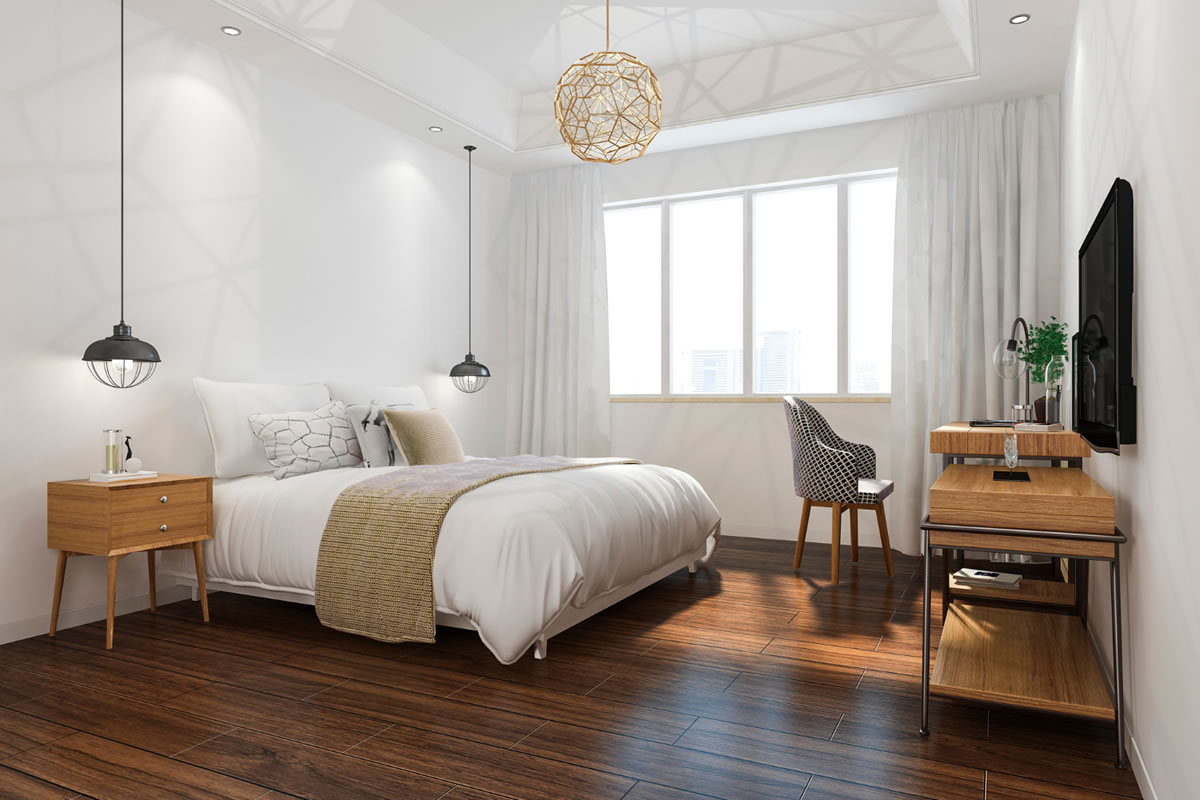 Is your bedroom your peaceful sanctuary? Do you love to keep your room clean and tidy? When you are living in an apartment, you may seem overwhelmed by the number of things you need to keep in your bedroom. This is also true if you share your living space with roommates, as you will keep even more of your personal belongings in your private bedroom. As spacious apartments in Fort Myers, FL, we provide our tenants with plenty of room to keep their bedrooms and living spaces clean. These are a few organizational tips to make sure your apartment bedroom can remain your peaceful sanctuary.
Use Dual-Purpose Furniture
Consider buying furniture that also doubles as a storage solution. For example, you may want to get ottomans for seating options, but make sure these ottomans also can hold items like blankets or sweatshirts. This will give you a chance to have a functional space that can also stay organized.
Declutter
Do you get distracted when you notice piles of laundry laying around your room? Decluttering and taking care of basic organization is one of the best ways to remove any distractions from your space. This may mean taking the time to go through old or outdated pieces of your wardrobe to make space for the clothing you wear, or it can include removing old papers from a cluttered desk.
Take Advantage of Wall Space
If your apartment bedroom does not seem to have enough space for everything you need to store, it may be time to take advantage of wall space. Think vertical when it comes to storage solutions. This includes getting storage elements like wall shelves, tall bookshelves, and functional wall décor. You can use these elements to store items like picture frames, books, magazines, trinkets, jewelry, and much more.
Keep Everything Where It Belongs
At first, it may be challenging to find a space for everything in your bedroom. However, dedicate yourself to this process so that you can find a home for each belonging. By keeping everything where it belongs, you will feel peace knowing that everything has a home and can be put away. This will give you the motivation to actually complete the process of putting things away, which will keep your bedroom tidy and clean all the time.
Implement Everyday Habits
It can be easy to let your room go for many days without picking up your clothes or belongings. However, this can leave you with a large mess at the end of every week, which can increase stress and discomfort. To keep the space clean each day, implement some habits that help. Pick up your dirty laundry after you discard it on the floor each morning and make your bed before you leave for work. Simple habits like these can eliminate excess clutter and disorganization in your apartment bedroom.
By following these tips, you can keep your apartment bedroom organized and clean. Our spacious apartments in Fort Myers, FL make it easy for our tenants to have clean, organized, and tidy spaces to enjoy each day. Contact us today!