Five Decorating Tips for Renters on a Budget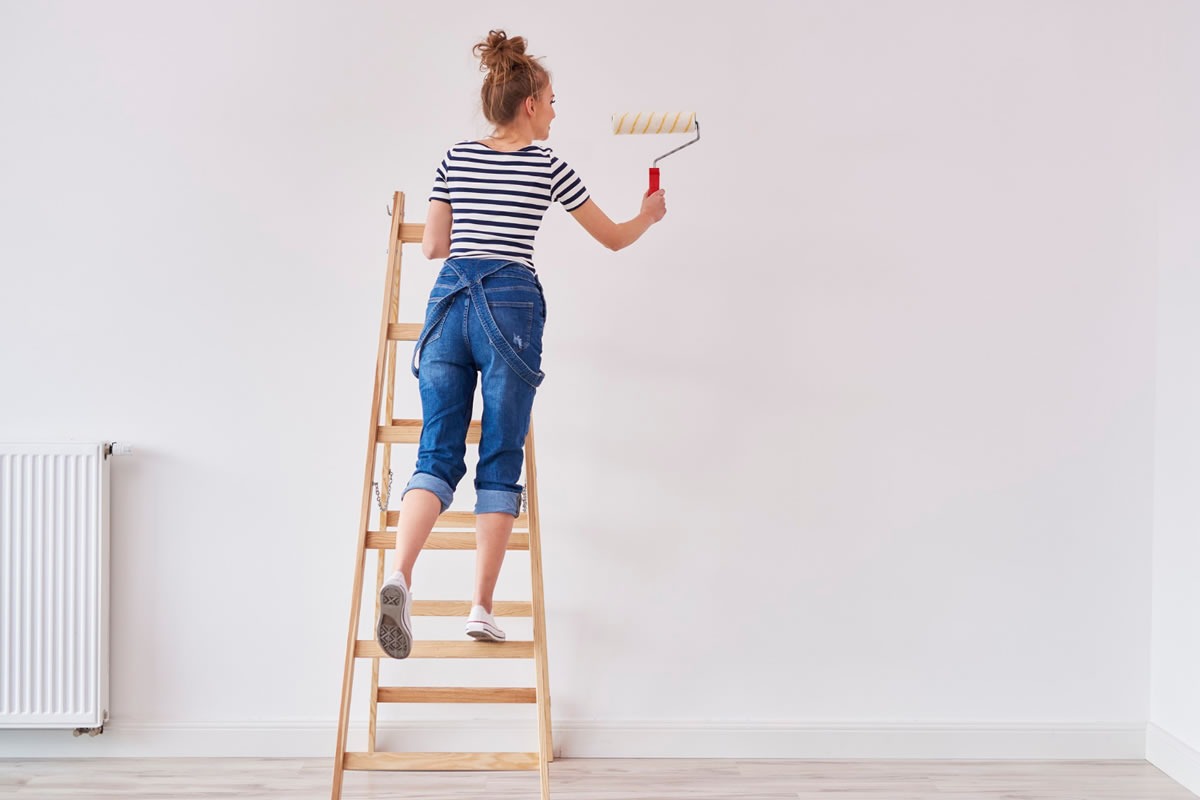 When attempting to stick to a strict budget, redecorating is likely the last thing on your mind. However, that doesn't have to be the case. Decorating can be as affordable as it is fun if you know where to dig for treasures or how to reinvent your area with just a few minor tweaks. What's more, the scenery in your apartment directly reflects who you are—that's not something that should fall by the wayside. So if you're interested in sprucing up your apartment, but you're also strapped for money, consider these tips for decorating on a budget from experts in our apartments in Fort Myers, FL:
Paint
Perhaps the easiest way to ensure that even your most intimate friends notice a significant change? Paint. If you plan to paint one room at a time, the gallon it requires should fit comfortably in nearly any budget. Just make sure you pick a color that functions well with your current furniture and decor so that you won't need to make any other extreme changes.
Add your creative flair to a blank canvas
Buying a single enormous canvas from the art store could ultimately makeover your primary room. On the other hand, you can do so much with a blank canvas—whether you're artsy or not. Use silver or gold thumbtacks to make an intricate design (or only your first initial). Paint the whole canvas in wall paint that's just a hue brighter than the paint you have on your walls. Allow your creativity to lead the way.
Rearrange
Occasionally making your home look brand new is only a matter of perspective. You won't have to spend any money to rearrange existing pieces of furniture, and this straightforward act could thoroughly reinvent your space. Convert the entire arrangement of your living room, moving a sofa over here and an end table over there. You can also carry pieces from one room to another. For example, perhaps a large storage ottoman at the end of your bed would look good in front of the sofa. Give it a shot.
Organize (and decorate) with trays
You can employ trays in every room of your apartment. They reduce the look of clutter, thus improving the overall aesthetic of your dwelling. What's more, they also add personality—especially if you purchase vintage ones. So when you head to the thrift store, keep a lookout for retro trays that may look dope under your Keurig or collect odds and ends on your coffee table (including the remotes). You can actually repurpose old mirrors as trays.
Make the thrift store your best friend
Avid DIYers understand how to explore the thrift store for concealed gems. Even if this talent doesn't come to you inherently, you can obtain it. Set aside some time to scour your local thrift store. Attempt to see everything on the stands as a possible new element of your home. A champagne pail, for example, could bear flowers. Vintage, multi-colored glass bottles could evolve into part of a faux stained glass work in front of your kitchen window. If you go into the thrift shop with an open mind, you might be amazed by what you step out with—and how prominent an effect the new piece has on your apartment.
Follow these tips for sprucing up your apartment on a budget. Then, call us first if you are looking for apartments in Fort Myers, FL. We want to help you find your next home.