Creating a Nursery in Your One-Bedroom Apartment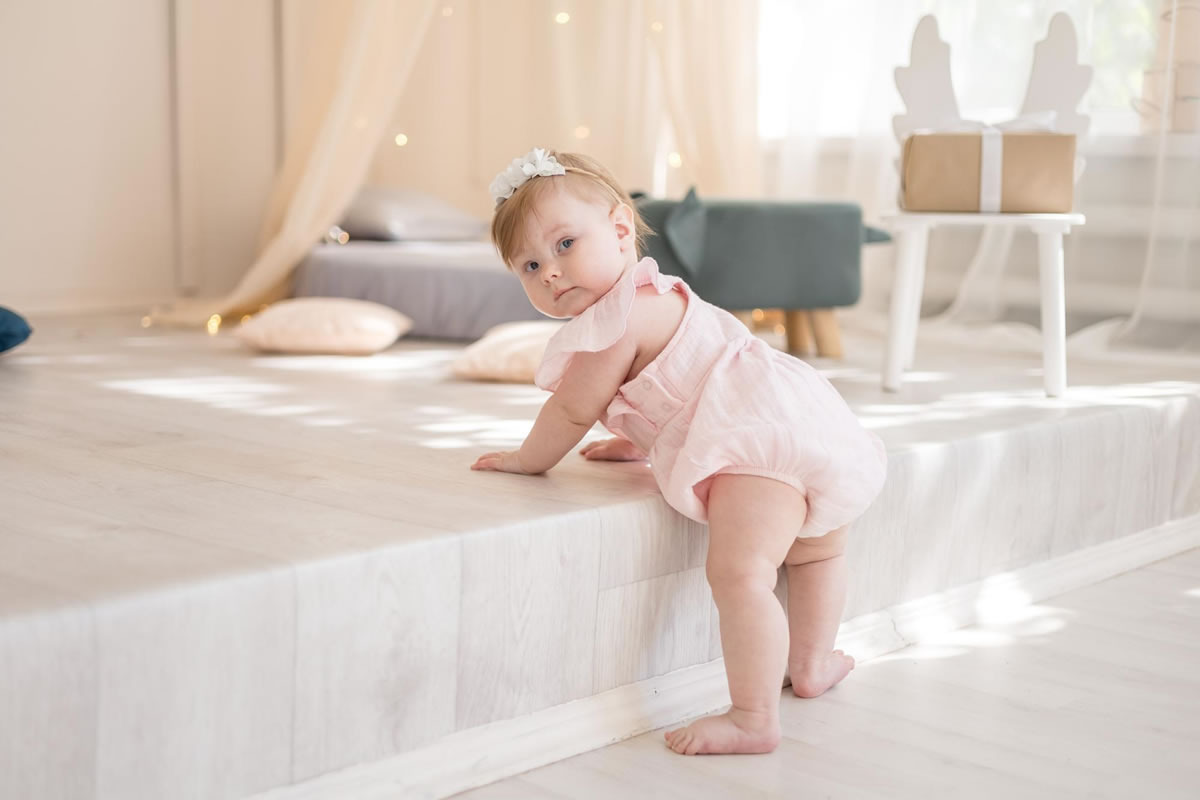 Bringing a baby home to your one-bedroom apartment can produce some space problems, but creating an area for your newborn shouldn't make it overcrowded. These easy tips from experts in our apartments in Fort Myers, FL, can help conserve room so that your new bundle of joy, and all the things that come with them, fit seamlessly into your residence.
Space-saving approaches
A full-sized crib and changing table aren't the only options for nursery furniture. You can include everything you need in a mobile, collapsible piece like a pack-n-play. Many have accessories like a changing station attachment, a bassinet insert for when your infant is still newborn, built-in storage for items like diapers and wipes, and a mobile to engage your little one. They serve as an all-in-one nursery solution and then fold up and store when you need that space back.
Using a portable changing pad, you can also avoid a freestanding changing table by transforming the top of an existing low dresser. In addition, a fabric container can easily store diapers, wipes, and other necessities close by.
If you can't live without a proper crib but don't have the space, contemplate creating a family-friendly bunk bed by raising your bed up high (and safely) enough to place the crib underneath. This setup makes the feeling of a nursery without surrendering any room.
Don't overlook your closet
It may sound strange, but if you've got a large enough closet, transform it into a nursery. Purchase a freestanding wardrobe and haul the clothes out and the baby furnishings in. Some closets even include windows, making the space feel roomier. Of course, this strategy only works if your closet can hold baby furniture, so measure first.
Bye bye bedroom
Consider the selfless alternative of giving up your bedroom when all else fails. Transforming your room into a nursery gives your new baby a quiet space, complete with a door you can shut when you need a slight separation.
Even with the nursery furniture and baby toys, you should still have sufficient room to store your clothes, leaving where you'll sleep. Pull-out couches, futons, and even Murphy beds have come a long way in comfort and style. Murphy beds particularly offer options that can give you more shelving, additional storage, and even a desk.
Three doesn't have to be a crowd
Welcoming a new baby into your one-bedroom apartment doesn't mean you have to surrender your space. Instead, offer your little one their special spot by preparing a nursery that fits your needs and parenting type and keeps that cozy feeling that lured you to your dwelling in the first place.
These are a few tips for creating a one-bedroom apartment nursery. You do not need a ton of space to make room for your new baby. Contact us today if you are looking for apartments in Fort Myers, FL. We want to show you your new home.