Apartment Hacks to Create More Space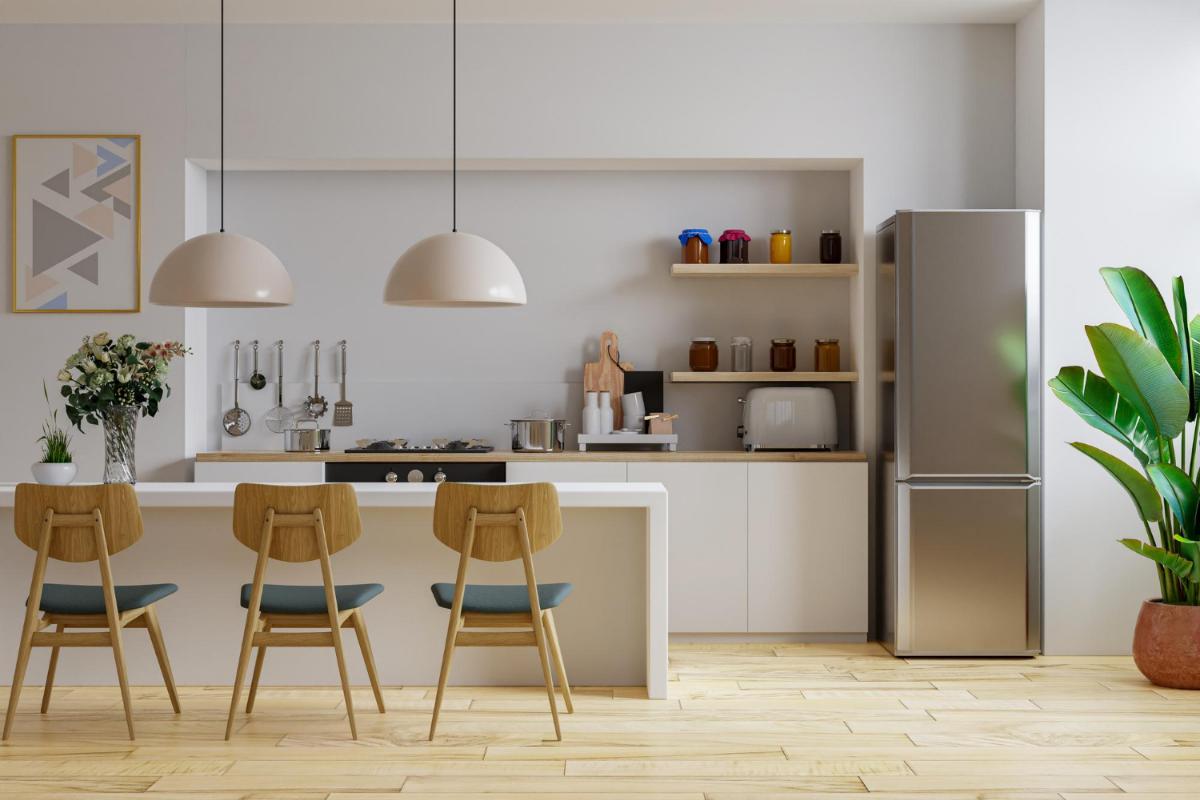 Unpacking boxes after a big move can seem overwhelming, especially if you do not have an organizational strategy in mind. When you first move into your new apartments for rent in Fort Myers, FL, you will be eager to get unpacked and settled into your new home. However, this may have you wondering how you can create more storage space that keeps your home functional and stores your belongings in the right place. These are some of the best apartment hacks to create more space in your apartment.
Get a Curved Shower Curtain
Are you tired of squeezing into the small shower in your apartment? This is an easy problem to fix with one simple solution. Replace the straight shower curtain with a curved curtain rod to give yourself a little more elbow room when you are showering. This change costs less than $20 and it can greatly enhance your bathing experience each morning. Just remember to stow away the original rod to replace when you move out.
Hang Mirrors
Mirrors are another hack that can make your apartment seem much bigger than it really is. When mirrors reflect the light in your space, it can brighten up the room and make it seem much larger. This is another way to also add function to your wall space, as everyone will need to check out their appearance before they leave each morning.
Get Command Hooks
Command hooks will become your best friend when you are living in an apartment. These allow you to hang anything on the walls without worrying about making any holes or damage to the wall itself. Command hooks come in a range of sizes, so you can even use them on the backs of bathroom doors to hang towels, in the kitchen for pots and pans, or by the door to hang coats or bags.
Raise Your Bed
Investing in bed risers can allow you to store many of your belongings right underneath your bed. Whether you have plenty of clothes that cannot fit in your closet, or you want to store your gaming devices somewhere, rising your bed might be the perfect solution for you. Bed risers are typically inexpensive, and they can give you that extra space you need to feel comfortable in your space.
Get a Foldaway Desk
Foldaway furniture is ideal when you are living in a small space, as you can take it out when you need it but keep it stowed away when you do not. Consider investing in a foldaway desk for those times when you work from home or just need to write out some bills. This way, you can fold the desk and put it away when you do not need to be sitting there.
Install a Closet Organizer
Closet organizers are also ideal for fitting more items inside your closet. You can install additional shelving or add another rod to hang your clothes right inside your closet. When you move out, you can even take this organizer with you, so it is a worthwhile investment.
These are just a few apartment hacks that can make your space seem larger because you take advantage of all of its potential. If you are looking for spacious apartments for rent in Fort Myers, FL, take a look at The Robert Apartments.
Contact us to schedule your tour of our luxury apartment complex today!