6 Tips to Cook Seafood in your Apartment Without a Fishy Smelly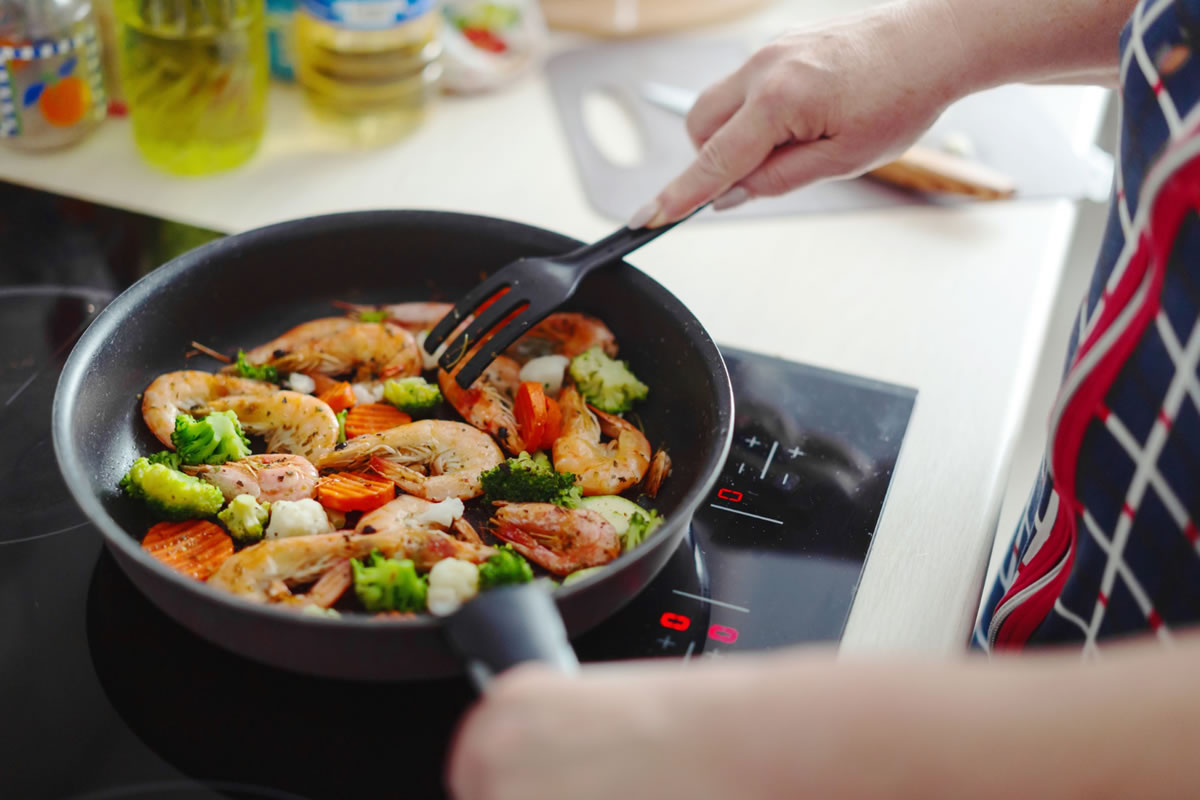 Living in Fort Myers has countless benefits, from beach fun and sports to warm weather and sunshine. But a fan favorite for many people is the access to affordable, fresh seafood. Unfortunately, as wonderful as it is to prepare and devour a seafood dinner at home, it's hard not to be turned off by the occasionally unpleasant fishy smell left behind. So if the smell of seafood lingering in your apartment has led you to hesitation, we are here to solve your problem. Experts from our apartments in Fort Myers, FL, recommend these tips to cook seafood without a pervasive fishy aroma.
Keep it fresh
This is 100% the most essential tip: Always start with fresh seafood. Do not buy it until the day you want to use it to avoid unpleasant odors because the older seafood gets, the stronger it smells. Try cooking some fresh garlic and onions in butter or olive oil before cooking the seafood, so all you can sense when your dish is done is deliciousness.
I'd like to propose a roast
Oven roasting your fish or seafood instead of cooking it on top of the stove helps. Roast it slow and low, so it doesn't overcook. Lighter fish will dry out quickly in your oven, so this strategy is best used for robust fatty fish like salmon or arctic char. Add some lemon, fresh herbs, and butter before wrapping it in parchment or foil and roasting slowly.
When life gives you lemons…
Keep some oranges and lemons on hand for cooking fresh seafood because they are known for fighting tough odors. If you are trying to remove harsh smells inside, peel large strips of zest from your citrus and snap them in half briskly to release the citrus oils and freshen the atmosphere. If you have ever bartended, the process is similar to releasing the oil into a proper old-fashioned. You can also rub fresh lemon wedges onto your seafood before cooking to help cut down the smell.
Herbal essence
For a fresh, natural scent, boil a couple of springs of fresh rosemary in a small pot of water, or for a more floral aroma, do the same with your favorite potpourri. You can also burn your favorite scented candle while cooking your seafood to soak up any odors. We recommend citrus or lemongrass-scented candles.
Vinegar to the rescue
When you love seafood but not the scent that lingers before and after cooking it, try putting out a small amount of vinegar in a tealight holder or shot glass around the house and let it work its magic. In no time flat, the smell is miraculously gone.
Bring on the baking soda
Eliminate unpleasant odors by placing a couple of small bowls of baking soda out overnight. This simple and effective solution works so well because baking soda is amphoteric and can react as a base or an acid with other substances. By morning, the baking soda will neutralize and smell left behind.
Use these tips for cooking seafood in your apartment without a fishy smell. Then, don't forget to take the trash out and wash the dishes to keep your apartment nice and fresh. Then, call us if you are looking for apartments in Fort Myers, FL, to schedule your tour. We want to help you find your new home.