Benefits of Having a Swimming Pool on Your Apartment Grounds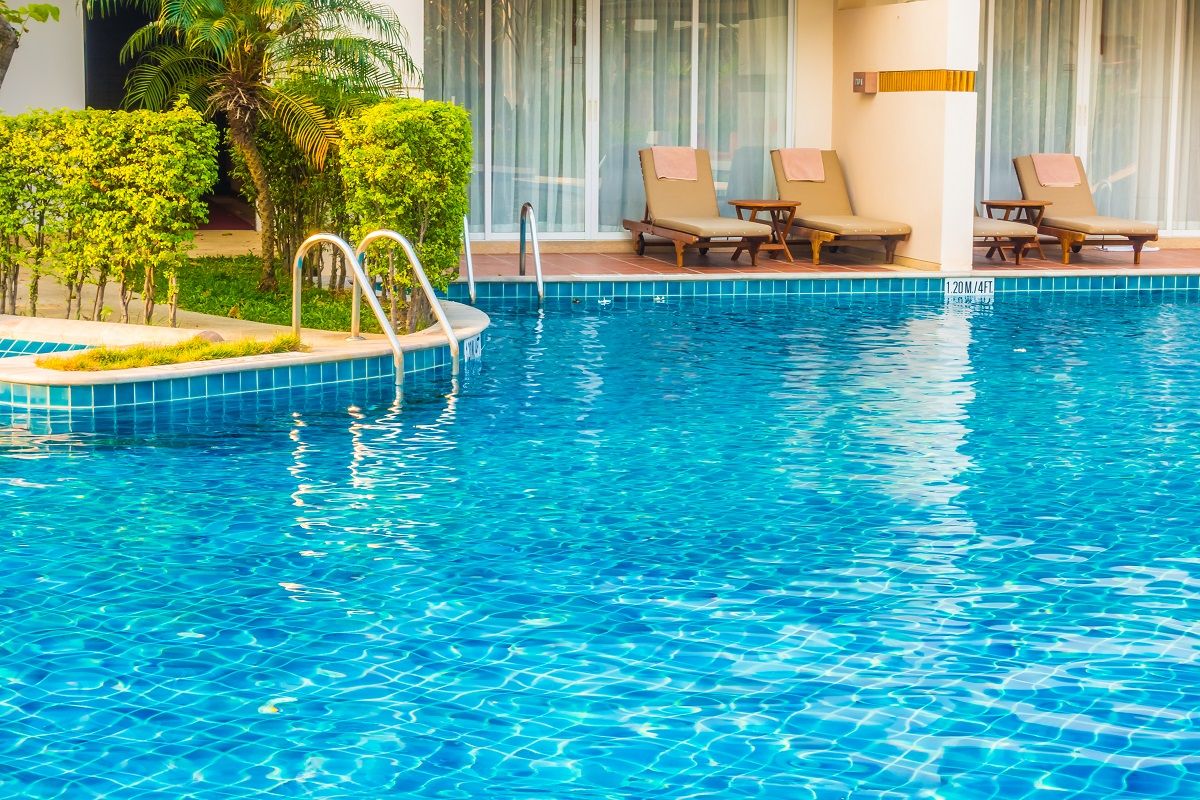 Having a pool in your backyard is a dream for many, especially for those that live in the warm climate of Florida. Even if you do not swim every single day, having a pool is a great relief for hot days and a great way to unwind after a long, stressful day at work. Simply having a pool a few steps away from your front door helps to reassure you that you can always find a way to relax in the water. At The Robert Apartments in Jacksonville, FL, we have a spacious saltwater swimming pool that our renters love to use on a daily basis. This popular amenity keeps our guests happy without having to worry about the hassle of taking care of the pool. There are a few benefits to having a swimming pool on your apartment grounds at The Robert Apartments.
Meet New People
When you move into a new apartment, you may find yourself feeling alone or isolated. By using the swimming pool during popular times of the day and on the weekends, you will be able to socialize and meet new people. This community area will give you an opportunity to sit next to other people who look like they also might want company. You can also meet up with friends to go swimming or simply lounge in the sun.
Unwind and Relax
A swimming pool offers many relaxing benefits to improve your overall well-being. By submerging yourself in the water or lounging poolside with a good book, you will be able to unwind after a long day or week of work. Unwinding or relaxing may seem like a foreign concept to renters who stay busy non-stop, but a swimming pool is a great place to visit on a daily basis to ensure that you have a little time for yourself.
Get in a Workout
When you have a swimming pool on your apartment grounds, it will be easy to stay active. You can swim laps or do simple pool exercises to help you stay fit while still staying outdoors. It will be easy to walk downstairs and open the gate to the swimming pool to start your day with an energizing fitness routine in the water.
Feel Like You Are on Vacation
With our resort-style, saltwater swimming pool, you will feel like you are on vacation. By laying poolside with a good book on one of our quality lounge chairs, or by floating in the water on a raft, you will be able to escape from reality all within your backyard. Our swimming pool makes you feel like you've entered an oasis that will simulate a vacation rental or luxury hotel.
These are just a few of the added benefits of having a swimming pool in your apartment complex grounds. As apartments in Fort Myers, FL, we pride ourselves on our clean, fully-functioning swimming pool that helps our guests relax and unwind or even swim laps to get in a good workout. The swimming pool amenity offers something for everyone to enjoy. Contact us today to hear about our other quality amenities and apartment availability.